FACEBOOK Friday? What's that?

Well, it's kind of like a "jeans day." Remember them? Facebook Fridays can be once a month or once a week. You choose. Employees still have to do their work, but when they have a free minute, they're free to play around on social sites –within the limits of company social media policy, of course.

Since it's Friday, and I get this question quite often, I thought I'd share a quick lesson on how to set up lists on facebook and customize privacy settings accordingly. This allows you to give your business and personal contacts different access to your stuff.

(Disclaimer: This feature is pretty new so you shouldn't let go and let caution to the wind. It is however fairly reliable, so far. If you find any bugs, please report to FB and drop the VMO a note too! Thanks.
Navigate to the Friends page. Find LISTS on the left navigation panel. Click on the + sign to CREATE a new list.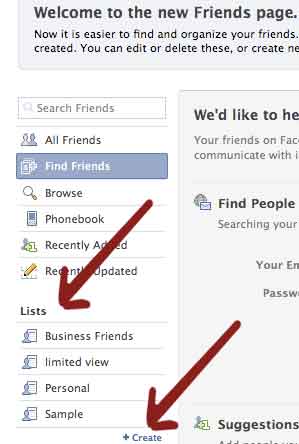 Name the list. Eg. Business, Personal, Alumni, Family, Friends, Limited View, etc. Type in names or select from thumbnail photos of all your friends.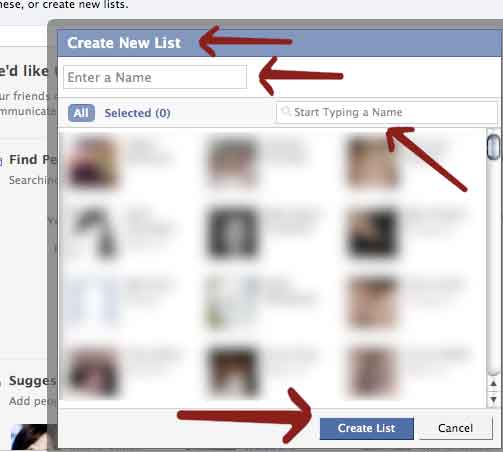 Once your list is created, you can edit or delete it from this point forward.
The go to your Privacy settings and select PROFILE. Select a feature you want to customize, such as your Wall, your Photos, etc.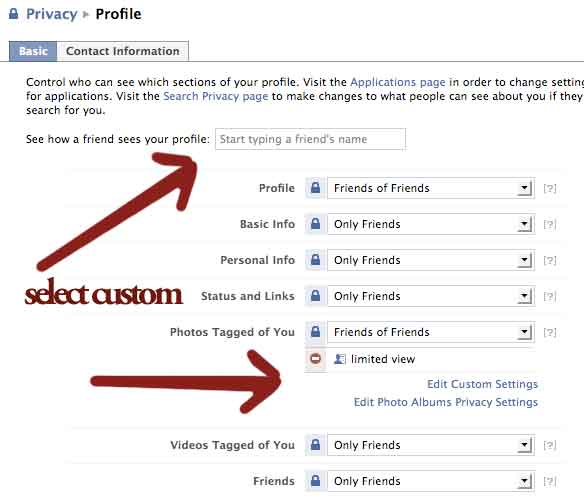 Select custom and edit custom settings. Click on the little icon to see your lists or enter names individually.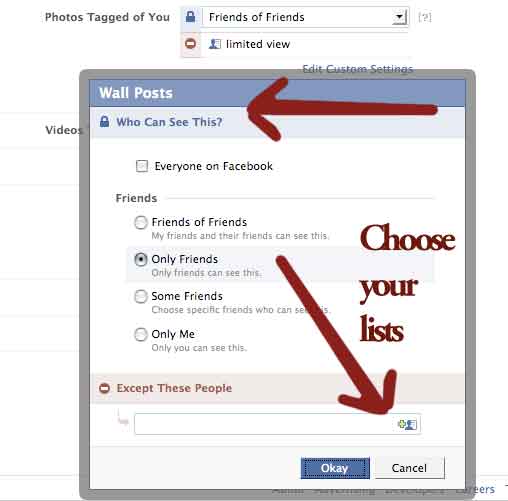 Then go back to the top of the page and type a name into the feature that allows you to see how that person sees your profile.  That's it. Repeat for all settings, videos, photos, Wall, applications.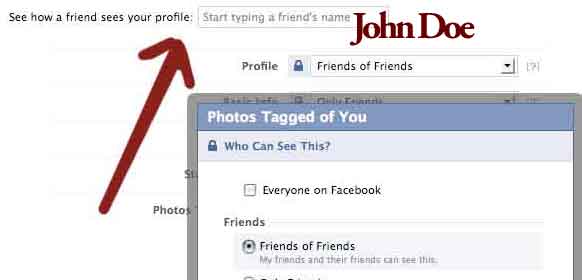 HAPPY FACEBOOK FRIDAY!!!