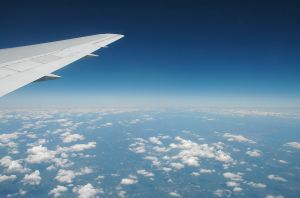 The Legal Marketing Association, Southeast Chapter, Miami City Group recently hosted Roberta Montafia and Linda Hazelton for a panel discussion on professional development topics for law marketers. I had the great pleasure to moderate it.
The panel brought perspectives from their experiences in firms sized from 50 attorneys to 3,000 attorneys. Together they've logged thousands and thousands of hours in-house at law firms and cover ground from JD to MBA, and from law firm administrator to Global CMO.
I'd love to share everything they said, but wouldn't do it justice. I wish you all could have been there. –Facilities didn't accommodate recording it. )-:
While, I am reluctant to give the impression that the advice and stories they shared were simple, because they weren't, I will post, at least for now, their top 10 recommended practices for keeping your career moving forward – these shared from the 30,000-foot view. Later I will post an excerpt of their recommended reading list.

Be active in the industry. Attend local and national meetings of various organizations, (not just the LMA) network, write articles, be visible –exactly what we tell the lawyers we coach.

Keep skills current

Read broadly – books and publications

Be famous for something – write articles, give presentations, teach classes

Hone organizational skills – lots of great sources for inspiration and practical advice are available e.g. David Allen

Use Internet tools to stay top of your game, build your personal brand – monitor your online reputation.

Know yourself – communications styles, leadership styles, strengths, weaknesses

Find mentors – more than one, informal or formal. Be a mentor – learn by sharing with others.

Take care of yourself – mediate, work out, eat well, and cultivate a healthy life style

Dress for the role or job you WANT to have.
Can you add others?