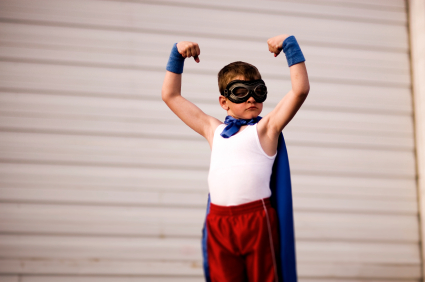 If you are still questioning the effectiveness or the role of social networks in "real" business transactions, just ask some of the the 32 law firms that have made it to the next phase of FMC Technologies, Inc.'s law firm challenge:
Abbott Simses (a 16-lawyer firm in New Orleans)
Akin Gump Strauss Hauer & Feld
Andrews Kurth
Beirne Maynard & Parsons (a 60-lawyer firm based in Houston and Dallas)
Brown McCarroll (a 120-lawyer firm based in Texas)
Drinker Biddle & Reath
Fulbright & Jaworski
Law Offices of Tom Fulkerson (a four-lawyer firm based in Houston)
Howery
to name just a few.  Notice this example includes both BigLaw and LittleLaw, RegionalLaw and BoutiqueLaw.
Over on the Watercooler, Heather Milligan is talking about the new developments in business development;  opportunities for regional, boutique and small firms to participate in some corporate legal department RFP competitions for outside counsel typically open to only a handful of BigLaw firms. Writes Heather;
"Whatever the reason, what I read in these stories is that the door is now wide open to a whole new crop of firms. Small. Regional. Boutique. It no longer matters. The questions are now: are you a good fit for the client? Can you meet the clients' needs? And, that's sounds good to me!"
FMC Technologies, Inc., the Houston-based oil and gas equipment company, named by FORTUNE Magazine as the most admired company in the Oil and Gas Equipment, Services industry,  wants to hire tech-savvy, innovative firms that are open to alternative billing arrangements.
FMC Technologies, Inc. is, well, tech savvy and innovative too.  And, they turned to social networking for help in finding the right match.
They used Legal OnRamp, the social networking site for lawyers, to spread the word last month. Firms were invited to download the RFP and submit it.
General counsel Jeffrey Carr says here, in a Law.com article, that:
He's pleased with the response. "About 50 firms downloaded a questionnaire from the site and then submitted the forms to FMC. Of those, 32 will take part in the next phase of what Carr calls the FMC Technologies 1˚ Law Litigation Value Challenge."
According to assistant general counsel Mark Wolff,  the cut wasn't easy.  Those that didn't make it were excluded for a variety of reasons including those that  didn't offer electronic billing. "In this day and age, that's very surprising," said Wolff in the same Law.com article.

Technology Levels the Playing Field
Technology has always been the great leveler allowing firms to compete on efficiencies and convenience rather than merely numbers. But today, in this economy with companies looking for value, expertise and innovative approaches it is urgent that firms adjust their business processes and communications tools to encompass all that technology offers.
A few things about this news I find remarkable and maybe even revolutionary include: the fact that a company the size of FMC would invest the time resources in vetting 50 responses from otherwise unvetted, random law firms who saw the request on a social networking site; the fact that there is an element of transparency to the process, an RFP being reported in the media because it took place on a social site; and the fact that this little tiny step, posting an RFP on a social site,  has given FMC Technologies so many more choices than before. Firms they probably never heard of nor had the inkling to check out, are now positioned to compete and perhaps provide them the most valuable legal counsel they've ever had.
Revolutionary? You bet. This development may change the way companies buy legal services. As more companies seek to cut back on legal expenses and take a pass on the notion that the only choice is the "safe choice," more general counsel may find the "best choice."
Social networks are becoming the new global business community. Yes, even Facebook is evolving in this direction. Social networks have been a place to connect with new people, share content, participate in a virtual think tank, and now we're seeing more often it is a place where opportunities for actual business transactions surface. (Not just the few examples trotted out by social media experts!)
I'm an optimist. It's only going to get better. The communities will continue to evolve organically, the applications will improve, and within the next few years the Semantic Web will add a whole new layer. Meanwhile, don't skip version 2.0. It may be difficult playing catch up.
Do you have any stories to share? Have you transacted a business relationship via a social network? How are you using social networks?