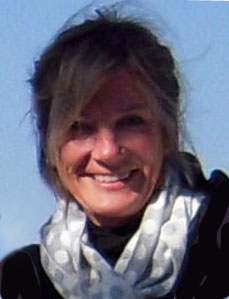 Energize your practice, elevate your
marketing efforts and win new clients without adding fixed overhead or burdening yourself with added responsibility. Deploy the affordable expertise of a deeply experienced "virtual marketing director" to:
spearhead new media projects,
conduct in-house training classes on ethical, responsible and effective use of social networks and social media for marketing and business development, or
develop strategy, design, and launch your blog or online networking.
If you are seeking to add new media to your marketing mix, my company, LawGravity.com can help. We are a team, grounded in years of marketing and business development fundamentals specifically focused on the legal industry, providing strategy, content, copy, web site development and applying legal industry knowledge.
I am a legal-marketing veteran and former national Legal Marketing Association officer with some 15 years front line law firm experience:
directing strategy, business development and communications, and
providing hands-on know-how in more than a dozen different disciplines, including identity packages, positioning, Web sites, search engine marketing and optimization, newsletters, public relations, business development coaching, event planning, and more.
Through a mix of on-site and off-site service and supervision, the VMO helps law firms of all sizes focus, rationalize and maximize their marketing efforts and expenditures with fresh insight instead of trial-and-error.  I can do the same for you—and help boost your bottom line with high-level, in-depth expertise at reasonable rates.
Here's a sample of what VMO can do for you:
Upgrade your online and off line marketing communications
Branding and positioning -develop, add clarity, design, write, promote
Web Sites -sophisticated to simple, optimization, analytics, search marketing
Blogs -build, establish tone and style, promote, coach, editing and writing
Ads -Design, copy writing, placement
Brochures -annual reports, invitations, announcements
Newsletters -electronic and traditional, design, copy, editing, distribution
Copy writing -bios, practice descriptions, articles, newsletters, speeches, presentations
Fine tune your investment in business development
Presentations -groups, individuals, client teams
One-on-One -finding leads, relationship development, networking, closing sales
Client service -client perspectives, interviewing, training, alternative billing, and more.
Make planning more effective
Strategic marketing plans -development, implementation, follow through
New practice launch -pre-planning, development, promotion, coaching
Go-to-market -plans, strategy, research
Add new media and social technology to your mix
Online –social media branding, profile development, placement
Social Media -network training, policy development, reputation management, monitoring
Offline -publicity, public relations campaigns
Shore up your infrastructure
Staff -audits, recommendations, organization, roles, processes
CMO -contract executive marketing role, lead in-house staff, next level guidance
Technology –CRM, proposals, processes
Contact me at jln@lawgravity.com for a complimentary assessment of what you need most to reach your potential in the marketplace. Learn more about the team at LawGravity at Lawgravity.com.